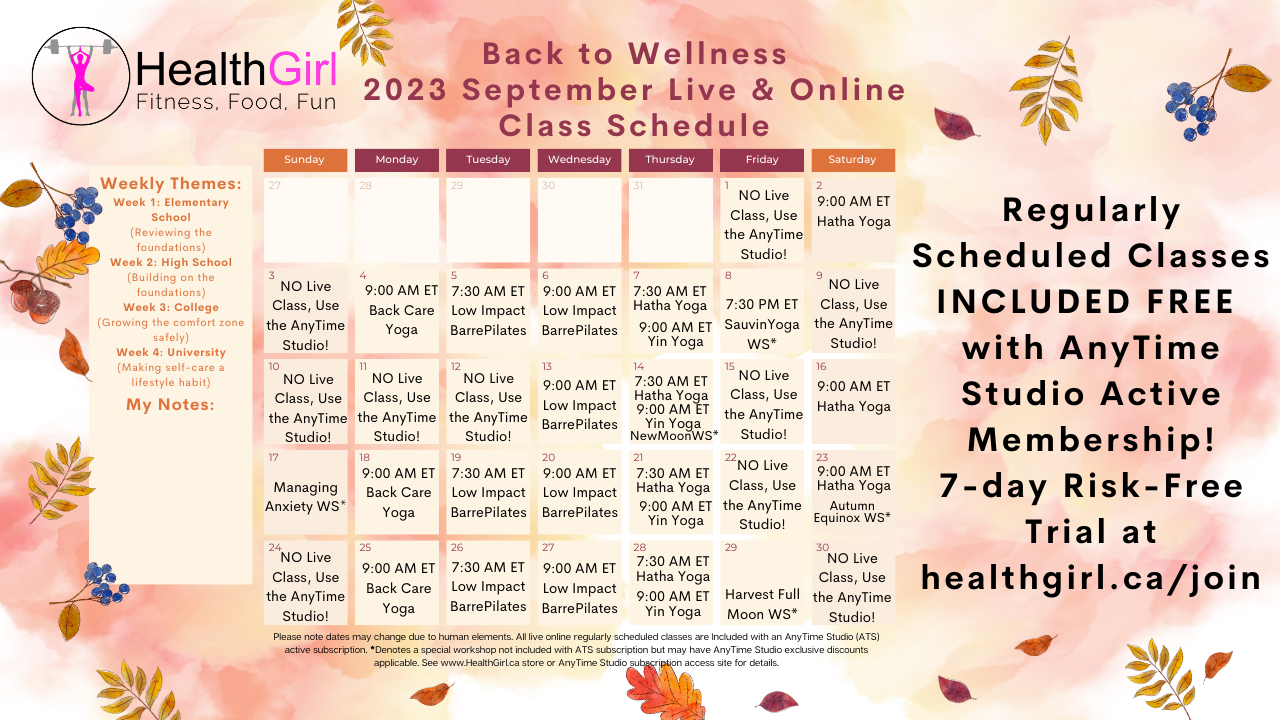 New Live Online Class Schedule!
Sep 06, 2023
Well, friend, it is here and it is better than ever! People are already raving about the expanded live online class schedule and it's high time you tried it, too!
We now have 6 live online classes per week that are included FREE with your active AnyTime Studio membership, so what are you waiting for? You know need this in your life. We now have a variety of live yoga and fitness classes to get you moving and feeling amazing in your body and mind. Plus, you'll get unlimited access to a variety of yoga, fitness, mindfulness, nutrition and natural wellness videos, discounts on our events and even more bonuses to help you stay consistent on your wellness journey.
Even better, you'll get a risk-free 7-day trial when you join now at www.healthgirl.ca/join
You'll love it, guaranteed!
See you in the digital studio,
Meg
Don't miss a thing!
New inspiration, motivation, and classes delivered to your inbox weekly.
We hate SPAM. We will never sell your information, for any reason.